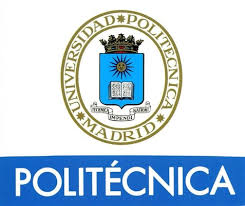 UPM is the oldest, largest and one of the most prestigious technical universities in Spain. Several professors from the Telecommunications Systems and Engineering School (ETSIST) will be involved in the project. As the applicant, the main role of UPM will be to coordinate and manage all activities in the project (WP5), including management of WP tasks and financial management. Regarding other packages, its role will be: - Providing its experience in related Bio-Eng. degrees, both at national and EU level; acting as consultant, in the fields of electrical engineering and digital signal processing, for the preparation of the novel curriculum in partner countries. - Participating in the development of the curriculum; developing new courses/modules and materials; conducting teaching and training activities. - Participating in the development of the quality plan by sharing its experience and best practices; collaborating in its implementation by performing the requested surveys and providing the required data. - Cooperating with the rest of the partners in dissemination activities; ellaborating a sustainability plan in collaboration with the other partners.

Thomas More is the largest university college in Flanders, offering over 30 bachelor programs in the province of Antwerp. In BIOArt, the department of Electronics – ICT of Campus De Nayer was involved. This department has great experience in education in the field of embedded systems, both on the local level as in an international context. The dynamic team embeds new technology and principles in their educational process. Moreover, all personnel takes an active role as researcher in the EmSys Research Group, a research group specialized in the development of embedded hardware and software; and in embedded system development and integration. EmSys had expertise in the software systems, from design to realization. This is done for local industry and in governmental research projects, both national as international, hence insuring an up-to-date knowledge in this field and a high relevance toward the demands of labour market, among others in appliances. The team has a long-lasting experience in High Density Interconnect design, high-speed and flex-rigid design, in low-power, small-footprint electronic ardware development and assembly, with the use of proper standards, with structured testing of functionality and physical integrity, and with putting into use and analysis of newly developed prototypes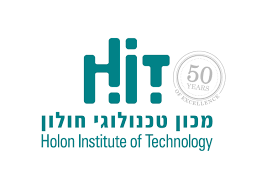 HIT – Holon Institute of Technology focuses on the teaching of sciences, engineering, computer science, applied mathematics, management of technology and design. It also emphasizes multi-disciplinary theoretical and practical research of innovative technologies from a professional scientific, economic and cultural perspective. HIT is a public academic institution in Israel and have the certification to promote and develop new curriculum that will fit to the required knowledge enabling the ability to develop future technologies. The role of HIT will be the following: - perform comparative analysis of related curricula in IL and EU, jointly with other IL HEIs; regional market analysis in IL; help to develop strategic collaboration plan. - implement developed curriculum and conduct pilot teaching. - perform surveys and provide data required for quality monitoring and assessment. - participate in dissemination and exploitation activities. - participate in project management through the Project Steering Committee (PSC) and Task Force Committee (TFC)

Nam libero tempore, cum soluta nobis est eligendi optio cumque nihil impedit quo minus id quod Nam libero tempore, cum soluta nobis est eligendi optio cumque nihil impedit quo minus id quod Nam libero tempore, cum soluta nobis est eligendi optio cumque nihil impedit quo minus id quod Nam libero tempore, cum soluta nobis est eligendi optio cumque nihil impedit quo minus id quod Nam libero tempore, cum soluta nobis est eligendi optio cumque nihil impedit quo minus id quod Nam libero tempore, cum soluta nobis est eligendi optio cumque nihil impedit quo minus id quod Nam libero tempore, cum soluta nobis est eligendi optio cumque nihil impedit quo minus id quod

KU Leuven was founded in 1425 and is today Belgium's largest (57000 students of which 5000 PhD, 20000 staff) and highest-ranked university. In the Reuters Top 100: Europe's Most Innovative Universities ranking for 4 years in a row, KU Leuven is no 1. As a leading European research university and co-founder of the League of European Research Universities (LERU), KU Leuven offers a wide variety of programmes in English supported by high-quality interdisciplinary research at both the university and its internationally acclaimed hospitals. Boasting an outstanding central location in the heart of Europe, KU Leuven offers a truly international experience, high-quality education, world-class research and cutting-edge innovation.. The Faculty of Engineering Technology (FET) involved in BIOART organizes degree studies in applied engineering which means the translation of inventions and fundamental research in to usable technologies. In BIOART, the Department of Mechanical Engineering is involved as specialists in 3D-printing, including biomedical applications (Prof Dr ir Eleonora Ferraris, Advanced Manufacturing Laboratory (AML)) and with expertise in design of medical devices e.g. for implant fixation assessment (Smart Instrumentation lab). FET hosts the Advanced Master in Innovative Health Technology. From its nature FET stimulates and works on (incremental) innovation. The Faculty hosts two postgraduates in English, the Programme in Innovation & Entrepreneurship in Engineering and the Certificate Research Valorisation in Engineering Technology

Cracow University of Technology (Poland), partner, was established in 1954. It has of 7 faculties with 22 courses of study and many specialties, 17,000 students taking fulltime courses, evening courses, extramural studies, Ph.D. studies, and postgraduate studies, with nearly 1,200 academic teachers overseeing their education. Due to our knowledge and commitment in that field and the thriving cooperation with innovative business companies, we have become a beneficiary of multiple grant programs. CUT was a leader 3 grands from Horizon 2020. It was also a leader or participant a grands from 7FP, 6FP and 5FP (38 projects). It also is a leader or partner in other internationals grant such a TEMPUS, ERASMUS+ and research programs. It cooperates with 38 countries in international or bilateral projects. Moreover, CUT has in its structure units specialized in the areas of technology transfer, protection of property rights and project management. At the university work The Centre of Technology Transfer and the university is a founding shareholder in clusters of technology, the technology park and the initiator of activities including academic entrepreneurship spin offs. It gives the possibility of broad dissemination of project results.

The Shamoon College of Engineering is the largest college in Israel dedicated to engineering. It was established in 1995, in accordance with a national mission of expanding accessibility to higher education, which became a cornerstone of the college's mission. Originally located in Beer-Sheva, it was further expanded in 2002 with the establishment of an additional campus in Ashdod, transforming the college into the first multi-campus college in the country. It currently has 6 departments: Industrial Engineering and Management, Software Engineering, Chemical Engineering, Civil Engineering, Mechanical Engineering and Electrical and electronic Engineering. In the spirit of academic excellence, the college has a number of research centers that successfully work in close cooperation with industry and have attained national recognition. In addition to which, the college has invested heavily in advanced lab facilities as a means of further enhancing research and teaching abilities. Three departments are involved in the BIOART project: Electrical Engineering (whose expertise lies in signal and image processing and electronics), Chemical Engineering (which provides its expertise in the field of biomaterials), and Mechanical Engineering (which has a good experience in the fields of robotics and 3D printing). The faculty involved in BioArt has a long lasting history in international collaborations, and in collaborations with the industry world. They take an active part in the development of new courses in Machine Learning, Biomaterials and 3D printing, and their practical inclusion in the existing curricula.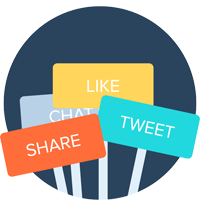 Sed ut perspiciatis unde omnis iste natus error sit voluptatem accusantium doloremque laudantium