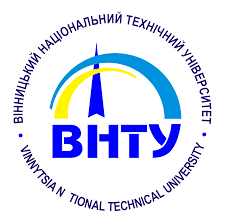 Vinnytsia National Technical University (Ukraine)
VNTU was founded in 1960 and is the most powerful educational establishment in the central region of Ukraine. More than 5000 students get their education here on more than 30 specialties on Bachelor/Master and PhD levels. The University has a significant scientific potential: more than 50 professors and 420 associate professors work here, there are 16 scientific schools, 6 specialized academic councils to defend theses, 3 scientific research institutes, engineering and design centers and specialized laboratories. The University is a member of different scientific and technical world organizations. The University cooperates with a large number of overseas universities and global academic society, participates in many international programs and projects. There is also an information center of European Union in VNTU. The University has the efficient system for training specialists of higher qualification, which has no analogues
The role of VNTU in BioArt project are implementing and development modules in new materials in artificial implants, attend project meetings, provide teachers for training courses in EU countries, share personal experience in research in material strengthening.
Biomedical Engineering Department (basic department of development and implementation of curriculum by BioArt project). The department carries out training of specialists in 163 –  biomedical engineering, which is producing biomedical engineering for a specialty. The BME department employs teachers with extensive experience in pedagogical, research and practical activities, which allows for high-quality training of specialists. The laboratories of the BME department are equipped with a modern material and technical base for conducting the educational process and research work. The laboratory of the department includes: a laboratory of biological and physiological management systems, a laboratory of medical and biological computer systems, a laboratory for functional diagnostics, a laboratory for the production of medical equipment, and computer classes.
      Strength of Materials and Applied Mechanics Department. At the Department of Resistance of Materials, general training of specialists of various specialties and specializations is carried out. The department has specialized laboratories for mechanical testing and laboratory equipment for studying the basic laws of mechanics, the properties of construction materials for machine building and construction purposes. There is a powerful scientific school.
Machine-building Technology and Automation Department provides the study of computer-aided design, manufacturing and life-cycle support of industrial products, as well as automated production systems based on CNC technologies, mechatronic modules and robotic complexes. The object of activity of specialists in the specialty "Applied Mechanics" is the design and manufacture of modern high-performance machines, mechatronic systems, instruments, equipment and installations for various purposes in all industries. The laboratories of the department are equipped with metal-cutting equipment with control systems of the firm "Siemens", educational hydraulic and electro-pneumatic stands of the firm "Festo".
| Title (Prof/Dr.) | Name | E-mail |
| --- | --- | --- |
| Prof., Dr Eng. | Oleksandr Hrushko | alexazarhov@gmail.com |
| Prof., Dr Eng. | Serhii  Pavlov | |
| Prof., Dr Eng. | Serhii  Zlepko | |
| Prof., Dr Eng. | Leonid Kozlov | |
| Prof., PhD | Yurii Burennikov | |
| Assis. Prof., PhD | Serhii Tymchyk | tymchyksv@ukr.net |
| Assis. Prof., PhD | Inna Vishtak | innavish322@gmail.com |
| Assis. Prof., PhD | Dmytrii Shtofel | |
| Assis. Prof., PhD | Leonid Koval | |
| Assis. Prof., PhD | Serhii Sukhorukov | |