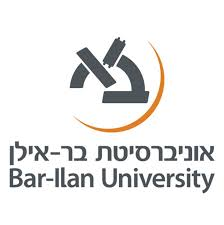 Bar Ilan University (Israel)
Bar-Ilan University (BIU) is one of the largest institutions of higher education in Israel, with a total undergraduate and graduate student enrollment of approximately 22,000 and a non-degree seeking cohort of more than 4,000. Located in Ramat Gan, part of the Tel Aviv metropolitan area, BIU has eight faculties including Engineering, Exact Sciences, Humanities, Jewish Studies, Law, Life Sciences, Medicine, and Social Sciences. With more than 1,700 faculty members, and over 50 research centers, BIU has achieved an international reputation in a wide range of fields including archaeology, bio-medicine, brain science, communications and cyber security, cognitive sciences, multilingualism, nanotechnology and advanced materials, network science, and renewable energy. BIU's institutional strategy is shaped by collaboration between academia, administration, and public figures. It is the basis for continuous improvement in the parameters of academic excellence, quality of research and instruction, and international influence
The Alexander Kofkin Faculty of Engineering at Bar-Ilan University is a dynamic educational environment and a leader in High Tech R&D. offers both undergraduate and graduate programs in two broad areas:
a) Electrical engineering, which includes tracks in electro-optics, microelectronics, signal processing, communications, and bioengineering.

b) Computer engineering, which includes tracks in advanced logic design, VLSI design, computer architecture, computer communications, and robotics.
The academic programs provide a comprehensive background of innovative technologies and scientific developments, helping students launch their careers in a variety of specialties, such as microelectronics, lasers, signal and image processing, wireless systems, computer networks, telecom systems and more.
Bioengineering is a rapidly emerging field fusing life sciences with engineering in order to advance fundamental understanding of biological systems, as well as to develop biomedical technologies to promote human health and welfare. In the bioengineering track, we apply engineering principles to basic biomedical science at the cellular and tissue level as well as more complex biological systems. We develop new optical, electromechanical, biochemical, materials and computational technologies which can be applied to quantitative biological measurements as well as for diagnosis, treatment, and prevention of disease. Furthermore, we strive to uncover the design principles of living organisms, and use this knowledge to design and build new biological systems with desired function.

| | | |
| --- | --- | --- |
| Title (Prof/Dr.) | Name | E-mail |
| Prof. | Amnon Albeck |  Amnon.Albeck@biu.ac.il |
| Prof. | Ephraim Zehavi | Ephraim.Zehavi@biu.ac.il |
| Prof. | Gur Yaari | gur.yaari@biu.ac.il |
| Dr. | Pazit Polak | Pazit.polak@biu.ac.il |