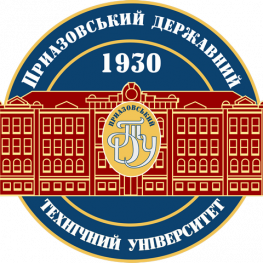 State Higher Education Institution-Pryazovskyi State Technical University Ukraine
Based in the southern city of Mariupol, Pryazovskyi State Technical University (PSTU) was founded in 1930. It is level IV accredited, the highest in Ukraine, and offers bachelor and master studies in 22 degree fields and 54 study programmes. Today, PSTU is focused on strengthening its research – PSTU has 10 inter-departmental research laboratories, an research groups at each of the departmental levels, focused on theoretical and applied research – and internationalization -- PSTU was involved in training specialists for European, Asian, African, Latin American, Middle East countries, has established contact with 25 higher education institutions in, for example, Latvia, Belarus, Poland, Germany, Hungary, Greece, Italy, China, Australia, Turkey, Japan. PSTU is particularly interested in developing connections with other European partners. To this end, it aligning its educational system with the European system, to increase students and staff mobility between PSTU and European Universities, and is actively investing in, for example, Erasmus+ K2 projects. It is also investing in strengthening its involvement in European research proposals. For its contributions to science and education, PSTU has been recognized nationally and internationally. PSTU became a laureate of 'All-Ukrainian Rating', and the title of 'Leader of National Education', from the Ukranian Ministry of Education and Science of Ukraine, for example, and was awarded the 'Laures of Glory', from the Leaders of the XXI Century Scientific and Expert Council of the Assembly of Business Circles
Two key departments of PSTU will be involved in the project:
The Department of Materials Science and Advanced Technologies was founded in 1935, it has 4 D.Sc., Prof., 8 Ph.D's, and lecturers. It offers undergraduate and graduate degrees in the fields of materials science, metallurgy and metal working. The scientists of the Department study the development of metallic and nonmetallic materials and new technologies, including Smart Materials, which are very important for the fields of medicine and prosthetics.

The Department of Biomedical Engineering was established in 2014 due to the increasing demand for specialists in this area. The department is headed by Olexander Azarhov, D.Sc. in Medicine. Professor, the author of 43 scientific works, which include 1 teaching guide and 2 monographs.
The students of the department are  taught both engineering approaches to solving scientific problems and engineering the achievements of Medical and Biological Sciences for human health improvement and the life quality. It combines knowledge from electrical, chemical, mechanical and optical engineering, with a common object of activity – the development of methods and means of research of living substance in the field of medicine (medical computing devices and monitoring systems, diagnostics, therapy, surgery, data processing, signals and images, modeling agencies, statistics, telemedicine); in the field of occupational health and real estate services at work in the departments of occupational health, real estate establishments; and in the field of rehabilitation engineering (care products, fitness equipment, artificial organs) at the place of work in dispensaries, rehabilitation centers.
Jointly, the scientists in these two departments of PSTU developed training manuals and other teaching materials for the educational process in the field of bio-medical engineering and materials science. The department has a rich collection of various materials (including biomedical, prosthetic, etc.), adequate research equipment, modern laboratories and computer classes. The department has experience in
international projects and programs. In addition to participating in common tasks of the project (dissemination, quality assessement, management, etc.), PSTU will provide their expertise in materials science and biomedical engineering for the development of novel courses/modules, the organization of training and dissemination activities, pilot teaching, etc
| Title (Prof/Dr.) | Name | E-mail |
| --- | --- | --- |
| | Stanislav Bondarenko | |
| | Olga Pidgaiska | |