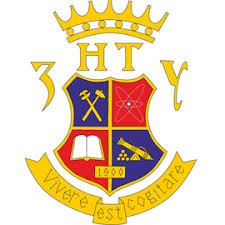 Zaporizhzhia National Technical University (Ukraine)
Year of foundation – 1900. In 2001 the University received the national status (Decree of the President of Ukraine # 591/2001 of 07.08.2001). From 1 April 2019 got the statute of Polytechnic University and was renamed into National University "Zaporizhzhia Polytechnic". Today NU "Zaporizhzhia Polytechnic" has 6 institutes (Institute of Machine Construction, Institute of Physics and Engineering, Institute of Information Science and Radioelectronics, Institute of Economics and Humanities, Institute of Management and Law); 13 faculties; 59 departments; 9 lecture and laboratory buildings with up-to-date equipment; 5 student dormitories able to accommodate 2300 persons. The teaching staff numbers are over 770 persons. NU "Zaporizhzhia Polytechnic" develops professionals in 48 specialties. At present the University numbers over 9 000 students, 7350 of whom are full-time students. In the project are involved 3 departments: Software Tools Department, Radioengineering and Telecommunication Department and Physics and Engineering Department. New Master curricula is implemented at the Radioengineering and Telecommunication Department, and bachelor curricula which are running at these departments have updated courses regarding to the new master curricula.
Software Tools  Department
Software Tools Department prepares Ba/Ma/Phd in the following specialties: Software Engineering and Computer Sciences.  It is the biggest from amount of students – in total 920 students.
Teachers of the Department take part in 4 Tempus projects and 2 Erasmus+ KA2 projects.  In the department functioning three remote laboratories: GOLDi (developed by Ilmenau University of Technology), Reldes, ISRT.
In the department is functioning 3 research groups: Embedded Systems Design Group , Reliability of Informational Systems Group and Artificial Intelligence Group.
The "Radioengineering and Telecommunication" department carries out training of specialists in the next educational- qualification levels in speciality 172 "Telecommunications and Radio Engineering":
– Ba/Ma curricula  "Radioengineering";
– Ba/Ma "Information communication networks";
– new Ma curricula  "Telemedical and biomedical systems": MSc degree with the term of training in 1.5 years, is carried from  the  2019 within the limits of the existing licensed volume of the speciality to 25 persons of full-time or part-time study.
The educational program is being implemented as part of the Erasmus + project "Artificial Implants for Bio-Engineering BSc / MSc Degrees "- BIOART (586114-EPP-1-2017-1-ES-EPPKA2-CBHE-JP).
Physics and Engineering Department
Prepares professionals in the following specialties: Foundry Technologies of Ferrous and Nonferrous Metals; Foundry Equipment; Applied Material Science; Welding Technology and Equipment; Restoration and Wearability Technology and Equipment.
The department houses the following chairs: Foundry Technology and Equipment; Welding Technology and Equipment; Physical Material Science; Technology of Metals; Chemistry and Ecology; Labor and Environment Protection
| Title (Prof/Dr.) | Name | E-mail |
| --- | --- | --- |
| Prof. | Galyna Tabunshchyk | galina.tabunshchik@gmail.com |
| Dr. Sc., Hab. Prof.  head of the Department | Serhij Subbotin | |
| PhD, Assoc. Prof. | Anzhelika Parkhomenko | |
|  PhD Student, Assistant Professor | Artem Tulenkov | |
|  Dr. Sc., Hab. Prof. | Sergij Byelikov | |
| Dr. Sc., Hab. Prof. | Valerij Naumik | |
| Dr. Sc., Hab. Prof. | Vadym Shalomieiev | |
| PhD student, assistant prof. | Mykola Aikin | |
| PhD, Assoc. Prof., head of the Department | Sergij Morshavka | |
| PhD Student, assistant Prof. | Olga Petrova | |