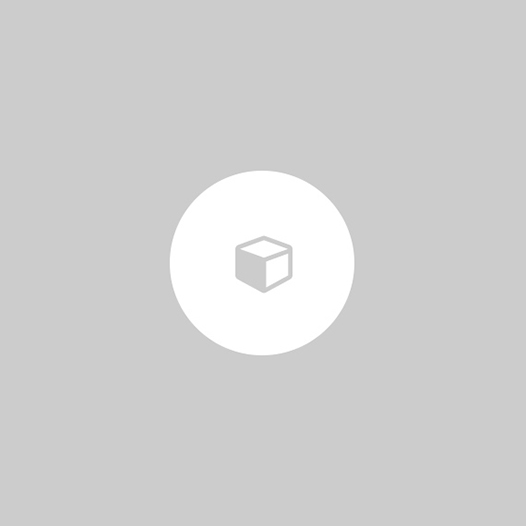 Donbas State Engineering Academy (DSEA) is a higher educational establishment of the IVth accreditation level in Ukraine, with different levels of graduate and post-graduate education such as Bachelor's degree, Master's degree, Doctor of Philosophy degree (Ph.D.) and Doctor of Science degree (Dr.Sci.) at full-time and part-time departments. DSEA will participate in the module/course development, pilot teaching and training according to the expertise of the two departments involved. Computer and Information Technology Department Field of study: Computer Sciences. Implementation of information technology increases quality of modern society development, as well as automation and business management, economics and finance. Therefore, graduates of the specialty "Information Technology of Design" (ITD) have a wide selection of jobs at enterprises of all forms of ownership. The CIT Department has the highest 4th level of accreditation, having been training high-class specialists in the field of ITD for over 20 years. The license field is 80 students of full-time, distance and post-graduate study. Education of the ITD specialty is aimed at forming of skills of formulating and solving information problems in different spheres of human activity, development of corporate computer systems, decision-making support systems and creation of CAD in mechanical engineering.

MEITAL – The Inter-University Center for E-learning (IUCEL) is an inter-institutional center of excellence that promotes the use of learning technologies in higher education in Israel. MEITAL's members include 20 academic colleges as well as Israel's eight universities. Pedagogic needs, technological development and accessibility of digital information make the field of online learning a complex and dynamic field that is constantly undergoing change and progress. Among other things, MEITAL serves as the central inter-institutional forum for the joint promotion of online learning in higher education, in cooperation with national institutions. Alongside this, MEITAL is an active member of international forums and plays an active role in global partnerships and consortia in the field. Being a leader and active participant in developments in innovations and trends in online education, accessibility, legal aspects of digital learning, support, training and research have had a significant positive impact on the advancement of the use of e-learning technologies in higher education.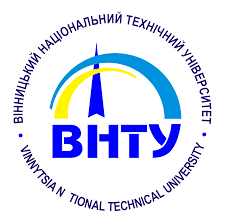 VNTU was founded in 1960 and is the most powerful educational establishment in the central region of Ukraine. More than 5000 students get their education here on more than 30 specialties on Bachelor/Master and PhD levels. The University has a significant scientific potential: more than 50 professors and 420 associate professors work here, there are 16 scientific schools, 6 specialized academic councils to defend theses, 3 scientific research institutes, engineering and design centers and specialized laboratories. The University is a member of different scientific and technical world organizations. The University cooperates with a large number of overseas universities and global academic society, participates in many international programs and projects. There is also an information center of European Union in VNTU. The University has the efficient system for training specialists of higher qualification, which has no analogues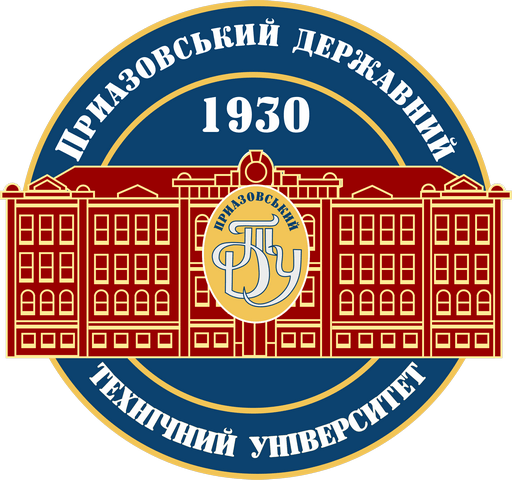 Based in the southern city of Mariupol, Pryazovskyi State Technical University (PSTU) was founded in 1930. It is level IV accredited, the highest in Ukraine, and offers bachelor and master studies in 22 degree fields and 54 study programmes. Today, PSTU is focused on strengthening its research – PSTU has 10 inter-departmental research laboratories, an research groups at each of the departmental levels, focused on theoretical and applied research – and internationalization -- PSTU was involved in training specialists for European, Asian, African, Latin American, Middle East countries, has established contact with 25 higher education institutions in, for example, Latvia, Belarus, Poland, Germany, Hungary, Greece, Italy, China, Australia, Turkey, Japan. PSTU is particularly interested in developing connections with other European partners. To this end, it aligning its educational system with the European system, to increase students and staff mobility between PSTU and European Universities, and is actively investing in, for example, Erasmus+ K2 projects. It is also investing in strengthening its involvement in European research proposals. For its contributions to science and education, PSTU has been recognized nationally and internationally. PSTU became a laureate of 'All-Ukrainian Rating', and the title of 'Leader of National Education', from the Ukranian Ministry of Education and Science of Ukraine, for example, and was awarded the 'Laures of Glory', from the Leaders of the XXI Century Scientific and Expert Council of the Assembly of Business Circles
Nam libero tempore, cum soluta nobis est eligendi optio cumque nihil impedit quo minus id quod Nam libero tempore, cum soluta nobis est eligendi optio cumque nihil impedit quo minus id quod Nam libero tempore, cum soluta nobis est eligendi optio cumque nihil impedit quo minus id quod Nam libero tempore, cum soluta nobis est eligendi optio cumque nihil impedit quo minus id quod Nam libero tempore, cum soluta nobis est eligendi optio cumque nihil impedit quo minus id quod Nam libero tempore, cum soluta nobis est eligendi optio cumque nihil impedit quo minus id quod Nam libero tempore, cum soluta nobis est eligendi optio cumque nihil impedit quo minus id quod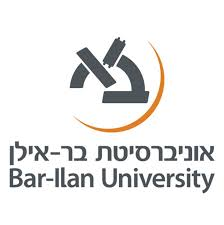 Bar-Ilan University (BIU) is one of the largest institutions of higher education in Israel, with a total undergraduate and graduate student enrollment of approximately 22,000 and a non-degree seeking cohort of more than 4,000. Located in Ramat Gan, part of the Tel Aviv metropolitan area, BIU has eight faculties including Engineering, Exact Sciences, Humanities, Jewish Studies, Law, Life Sciences, Medicine, and Social Sciences. With more than 1,700 faculty members, and over 50 research centers, BIU has achieved an international reputation in a wide range of fields including archaeology, bio-medicine, brain science, communications and cyber security, cognitive sciences, multilingualism, nanotechnology and advanced materials, network science, and renewable energy. BIU's institutional strategy is shaped by collaboration between academia, administration, and public figures. It is the basis for continuous improvement in the parameters of academic excellence, quality of research and instruction, and international influence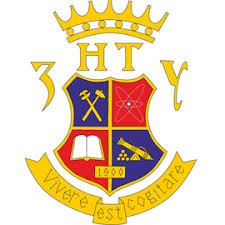 Year of foundation – 1900. In 2001 the University received the national status (Decree of the President of Ukraine # 591/2001 of 07.08.2001). From 1 April 2019 got the statute of Polytechnic University and was renamed into National University "Zaporizhzhia Polytechnic". Today NU "Zaporizhzhia Polytechnic" has 6 institutes (Institute of Machine Construction, Institute of Physics and Engineering, Institute of Information Science and Radioelectronics, Institute of Economics and Humanities, Institute of Management and Law); 13 faculties; 59 departments; 9 lecture and laboratory buildings with up-to-date equipment; 5 student dormitories able to accommodate 2300 persons. The teaching staff numbers are over 770 persons. NU "Zaporizhzhia Polytechnic" develops professionals in 48 specialties. At present the University numbers over 9 000 students, 7350 of whom are full-time students. In the project are involved 3 departments: Software Tools Department, Radioengineering and Telecommunication Department and Physics and Engineering Department. New Master curricula is implemented at the Radioengineering and Telecommunication Department, and bachelor curricula which are running at these departments have updated courses regarding to the new master curricula.